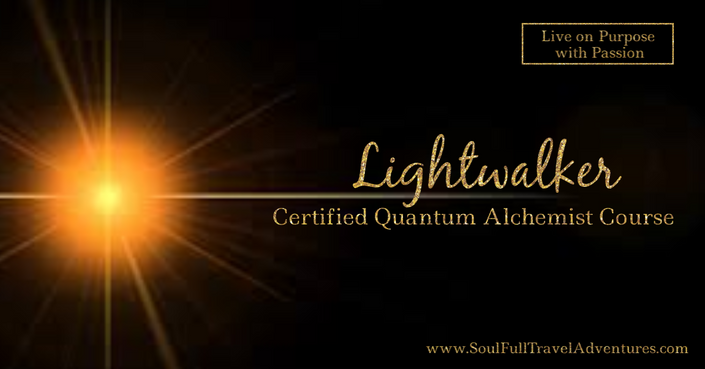 Lightwalker/Lightpreneur
Living on Purpose with Passion while Thriving from Anywhere
Enroll in Course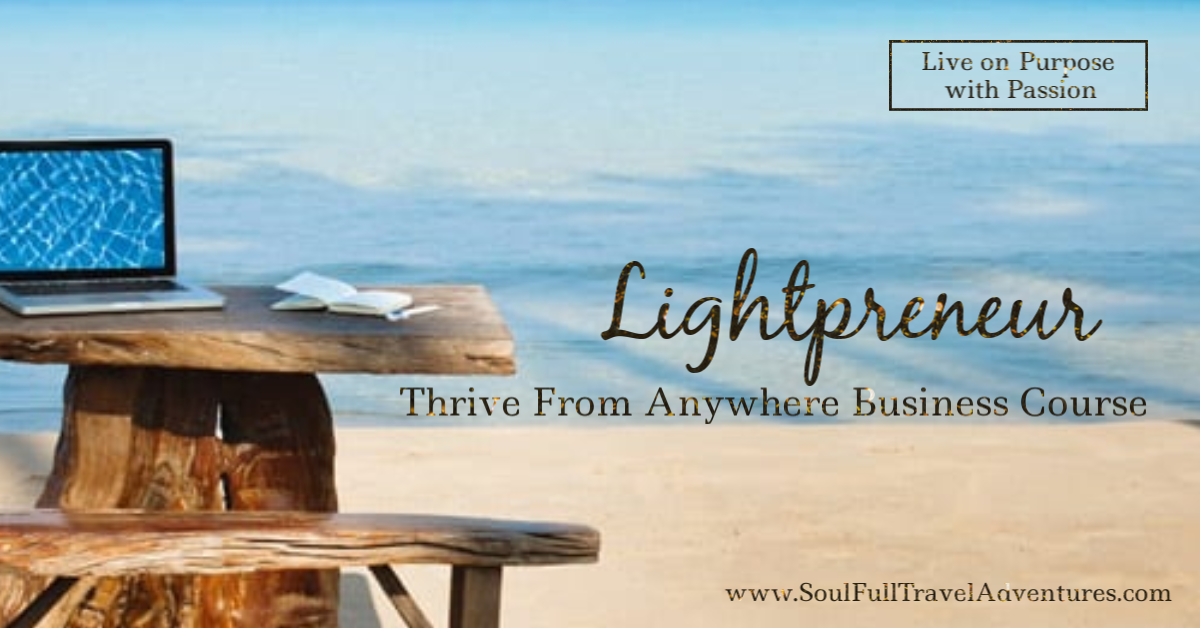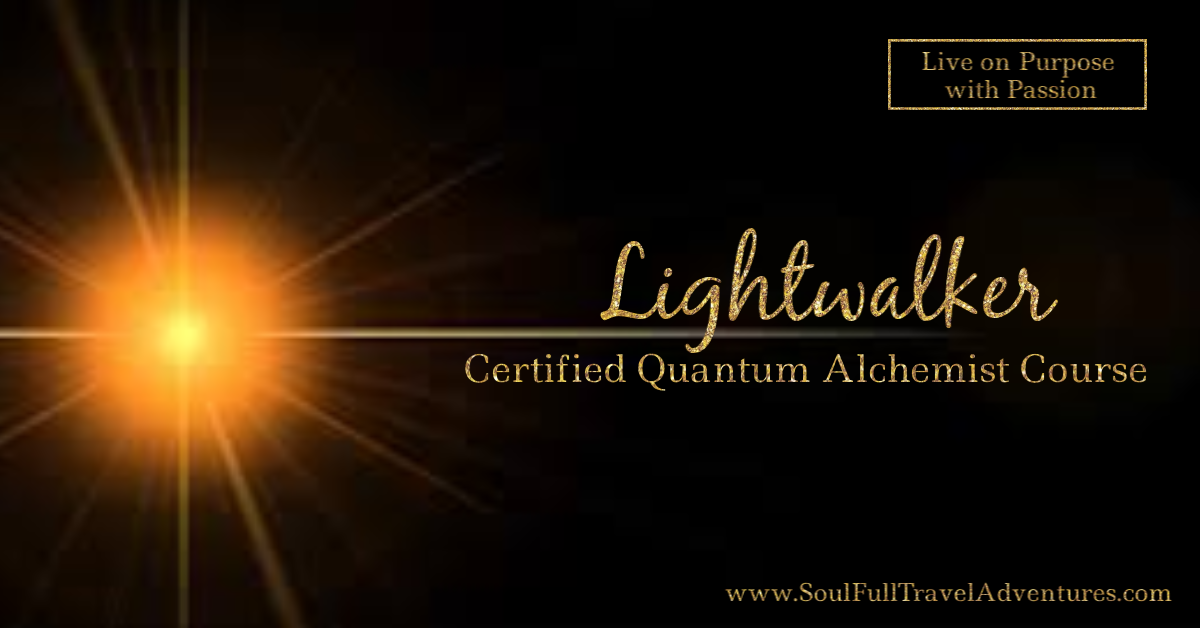 Lightwalker
Week 1: Self Care & Habits
Learn how your self-care & energy management effects your life & readings

Why self-care & energy management increases your intuition, clarity, & True Sight

Why Staying at 100% helps foster a healthy ego and clears false light agendas & agents

Learn the CHECK in method

Release Empathic Imbalances, toxicity, react responses, and disempowered patterning
Week 2: Energy 101
Learn the Natural Laws of Energy

Learn how energy runs within the human body

Learn about energy structures, polarities, energetic frequencies, energy coherence & Soul Blueprints

Learn the basics of Kinesiology

Learn about Grounding

Learn about Passion Points

Learn Emotion & Fear Mastery
Week 3: Understanding & Controlling Your Gifts
Learn about Clairs

Learn how to connect to your Divine Team & Source

Learn the Gateway of the Heart

Learn how to control your psychic switch

Learn about Energy Integrity
Week 4: Auras & Color Therapy
Auras 101

Color Meanings & Uses

How to read Auras

Color Therapy 101
Week 5: Crystals
Crystals 101

How to use crystals for healing

How to create Crystal Grids
Week 6: Mediumship
Mediumship 101

Stages of Grief & Healing

Interpreting messages from across the veil

Spirits 101

Learn how to do a Mediumship Reading
Week 7: Past Life & Akashic Records
Past Lives 101

Cords, Binding, Seals, Vows...

Releasing Past Entanglements

Akashic Records 101

Accessing the Akashic Records

Record Keepers

Learn how to do Past Life & Akashic Readings

Power Animals

Animal Totems

Learn your Power Animal & Totem

Connecting to Power Animals

Learn how to do Animal Readings
Plus bonus MP3s and content added weekly!
Lightpreneur
Week 1: Branding You

Discover who you are as a brand

Learn how to brand yourself

Learn the brand pyramid
Week 2: Getting There
Identify your thrive goals

Create your habit map to thriving

Create your Miracle Morning

Learn about thrive dips & how to sail through them

Week 3: Foundation Setting
Learn Customer Profiles & how to attract them

Discover your brand platform & learn about thrive platforms

Week 4: Attracting the $$
Learn how to attract your thrive tribe

Learn how to create posts that pay

Learn how to grow your subscribers list quickly

Learn how to build engagement
Week 5: Sessions 101
Create your Session Framework

Session tech tools

Marketing Sessions
Week 6: Packages 101
Learn how to build Packages

Create your Package Framework

Package tech tools

Marketing Packages

Week 7: Courses 101
Learn how to build Courses

Create your Course Framework

Course tech tools

Marketing Courses

Week 8: Thrive From Anywhere
Zero to $20,000 in 30 Days

Zero to Hero in 60 Days

Staying on top during spam overload

Plus bonus MP3s and content added weekly!
Your Instructor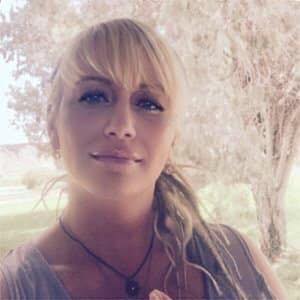 Hello! I am Chameice Daniel and I created SoulFull Travel Adventures to help people discover how to live on Purpose with Passion.
I created the Lightwalker course, a 8 week online Masterclass to help people discover their natural abilities and learn how to control them for consistent outcomes.
I also created the Lightpreneur course, a 8 week online Entrepreneur Masterclass that assists Lightwalkers in monetizing their natural abilities starting from zero lists or followers.
I have been a professional Quantum Alchemist for over 20 years living on Purpose with Passion while Thriving from Anywhere. I created a 6 figure business doing what I love!
Frequently Asked Questions
When does the course start and finish?
This course is completely digital, so you can begin the course at anytime, go as fast or slow as you desire, and complete anytime.
How long do I have access to the course?
How does lifetime access sound? After enrolling, you have unlimited access to this course for as long as you like - across any and all devices you own.
Are refunds available if I am unhappy with the course?
30 Day Limited Refund...This course is designed to give you full support of everything you need to succeed. If you are struggling or unhappy with anything, please speak up! Active participation is required to succeed at anything...so participate in the discussions/comment sections, be on the weekly group calls, go through each module in the order listed and do all activities, and ask questions if you are struggling. If you request a refund you will need to send proof that you have actively participated by: participating in every section in the modules, send copies of module activity notes, participated on the weekly group calls, and provide proof that you requested help to succeed in the course. This is a journey deep into your sovereignty, so the first step is taking responsibility for your success here.
It is NOW time to reclaim your divine sovereign right to live abundantly with purpose and passion.